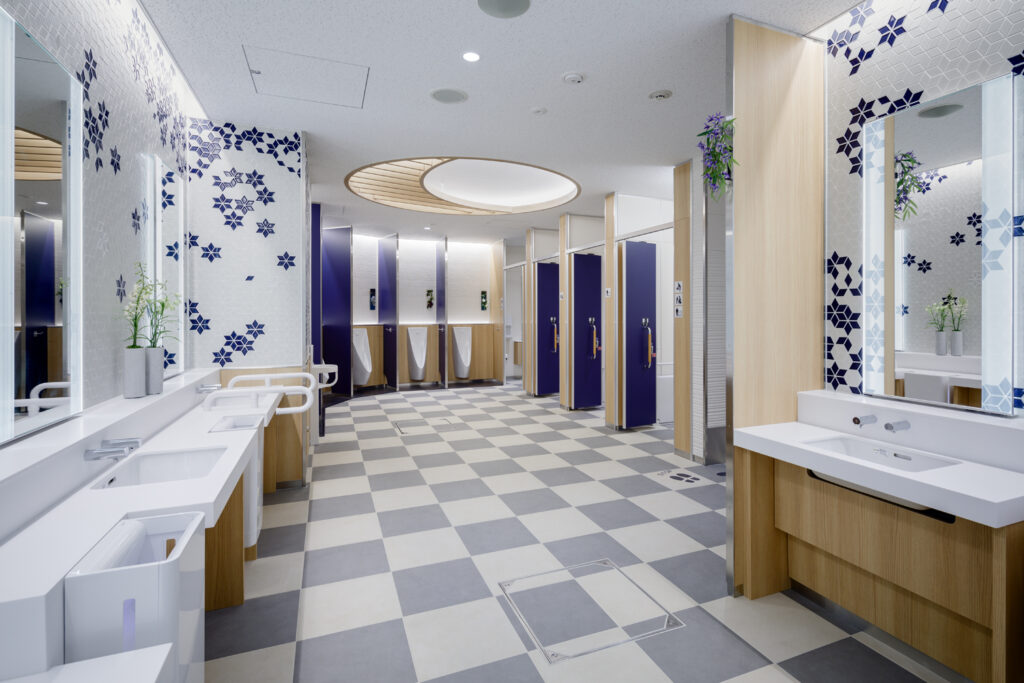 Space Design Architects Co., Ltd.

About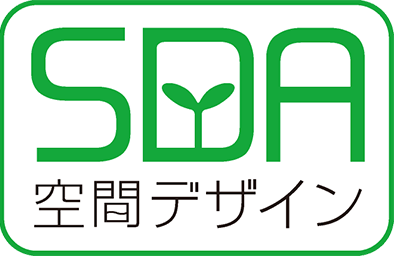 Beautiful space for you to feel at ease
Space Design
We understand designing a space to mean imbuing it with beauty and life.

Here at Space Design Architects Co., Ltd., we aim to bring not just beauty and life to each and every space we design, but also careful consideration for its inhabitants through providing healthy indoor air quality.
As a team dedicated to creating such architecture, we look forward to actively responding to your requests and inquiries.
Services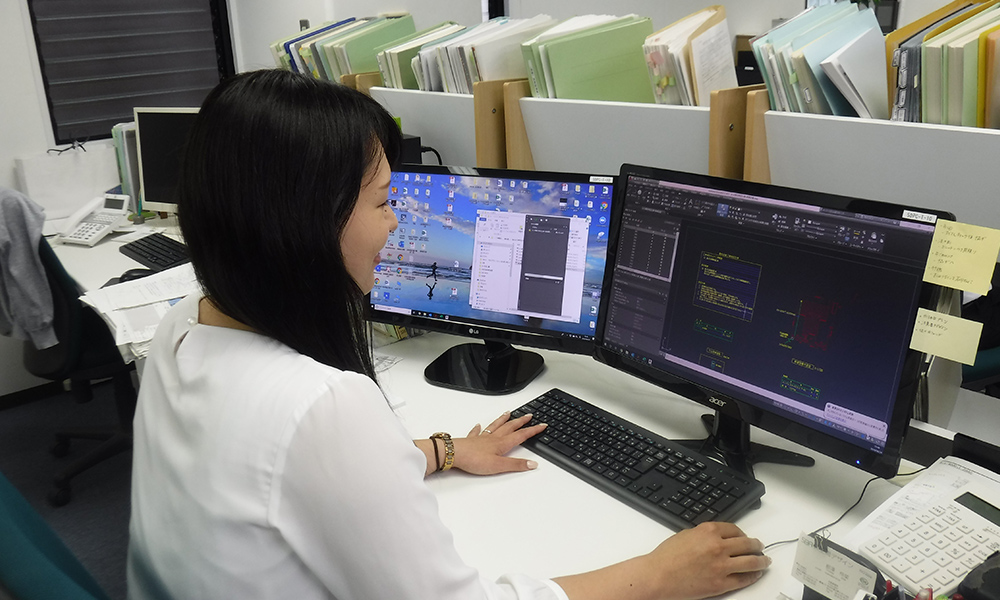 Architectural Design
To address structural changes in society due to Japan's aging population, the Building Standard Law, Medical Care Law, and numerous other regulations have been revised in recent years. Along with this, we see an increasing need to revisit the architectural design of residences and facilities.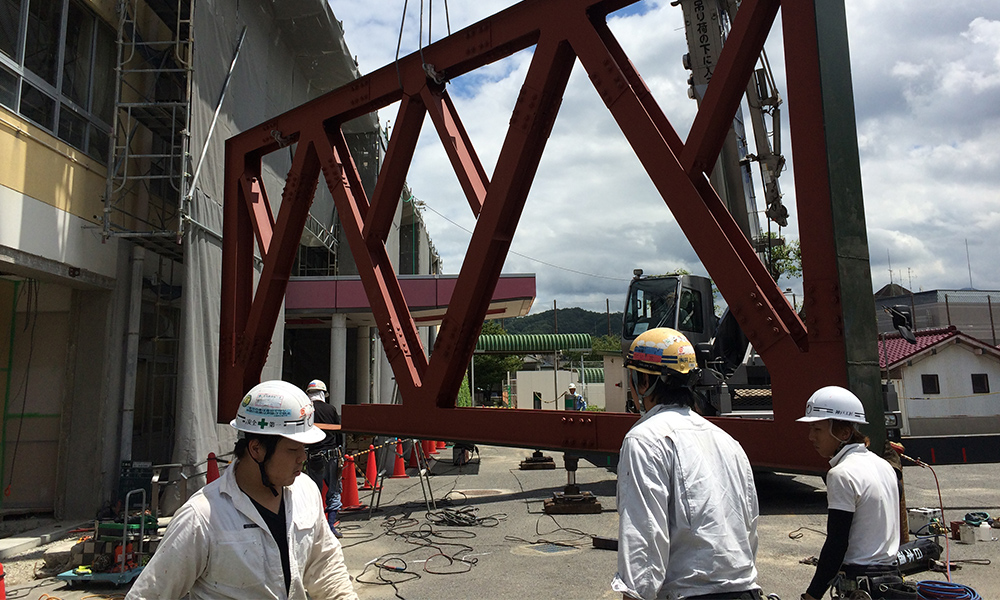 Seismic Diagnosis
By now, we can all say that in Japan, disaster preparedness is a must. Through our seismic diagnosis and earthquake retrofitting work, we can help deliver peace of mind for you should such a day come. Considering various methods, we will propose a plan that takes into account not only performance and cost, but also design.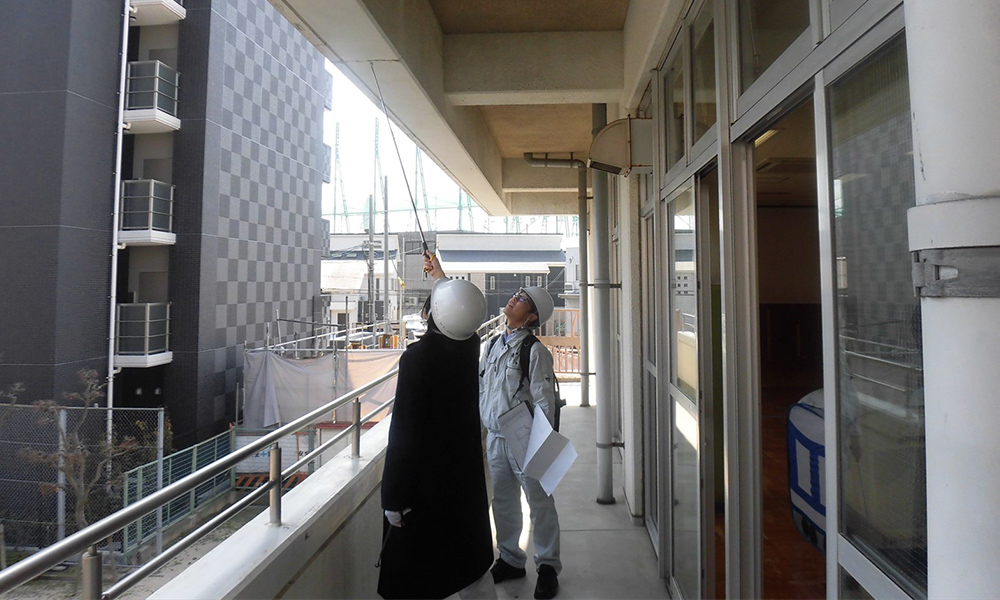 Surveys, Inspections, and Periodic Reports
In principle, we offer free consultation on the various aspects of architecture to those who visit our offers. We can offer this advice objectively not as a contractor, but as a third party, so please feel free to visit us.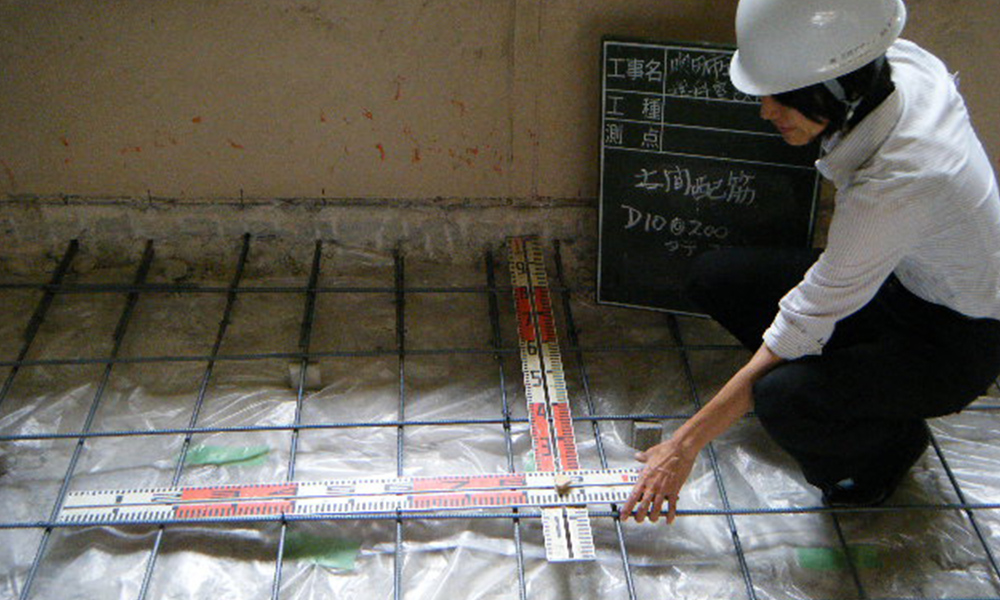 Construction Management
We supervise construction to ensure building safety. From the owner's perspective, the project's quality and value are ensured through our careful management of the construction process.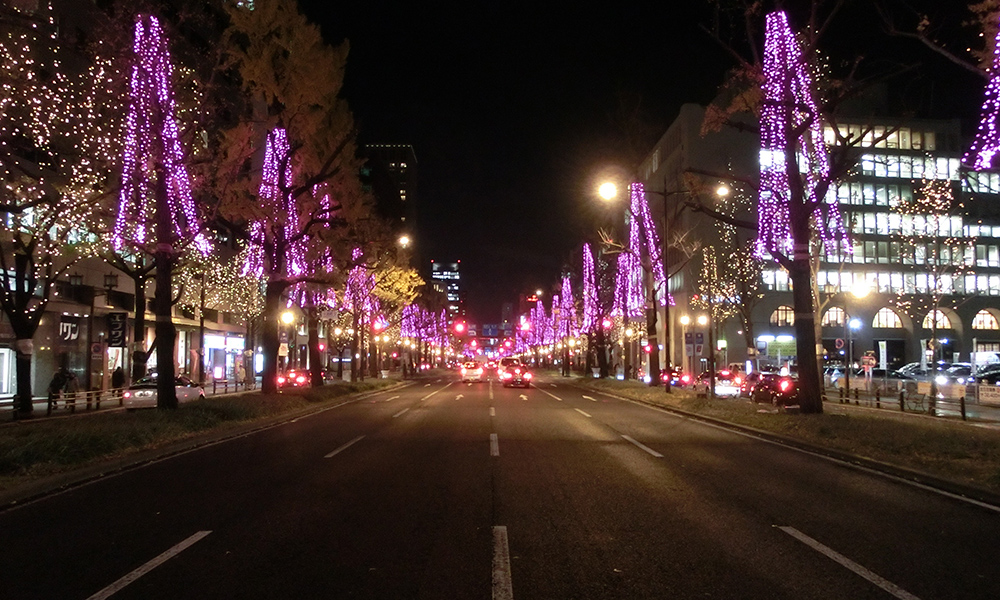 Environmental Design
Through attractive outdoor design including architectural illumination, we can improve a facility's surroundings.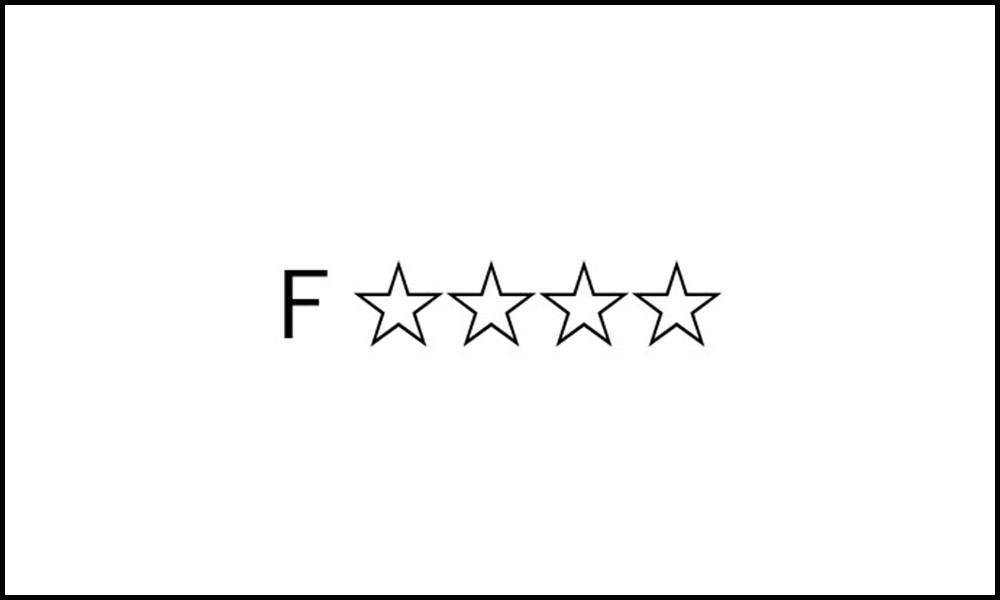 Addressing Sick Building Syndrome
We are making efforts against "sick building syndrome" caused the off-gassing of pollutants from building materials.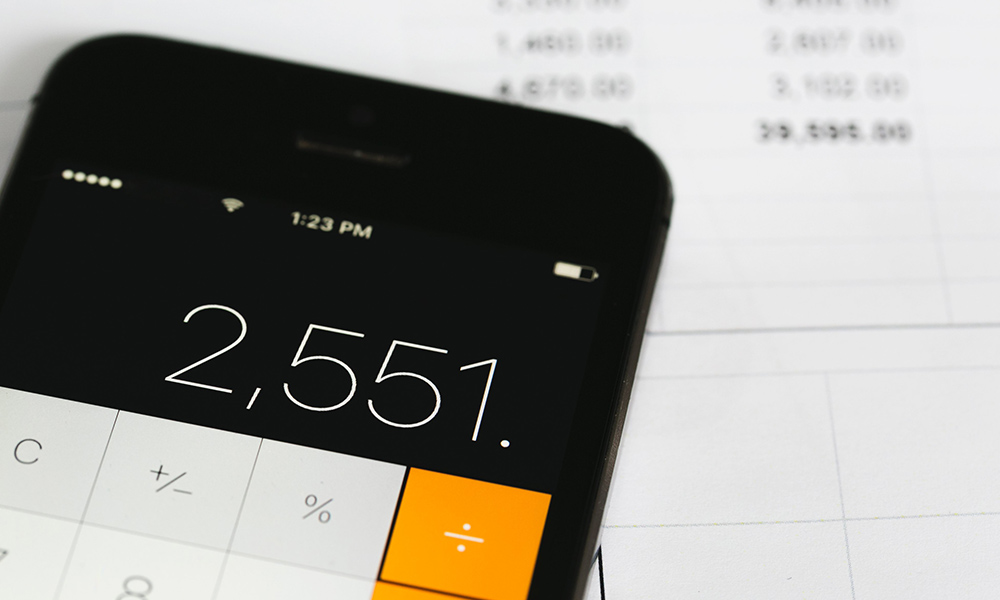 Architectural Fees
We will break down and explain fees for consultation, schematic design, drafting construction documents, and performing construction management.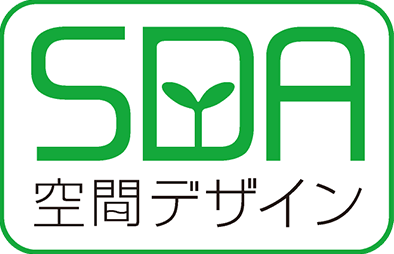 Net Zero Energy Buildings
One of our firm's goals is helping to advance local and sustainable community development; we orient our business development towards realizing a sustainable society.
Works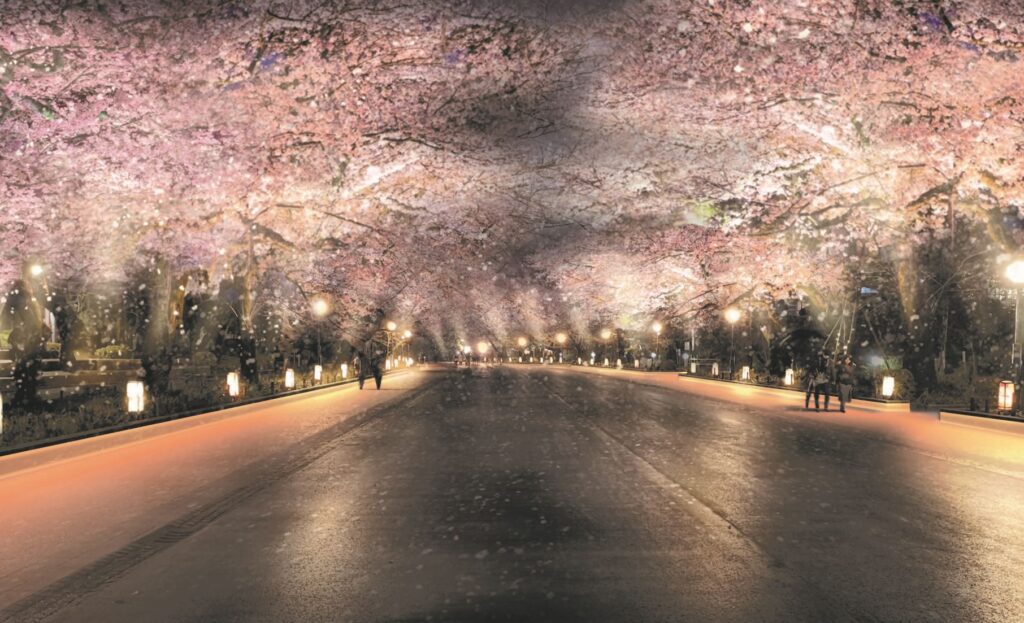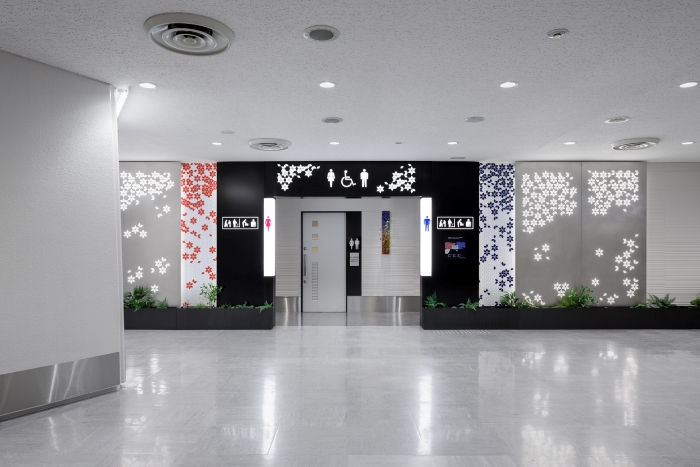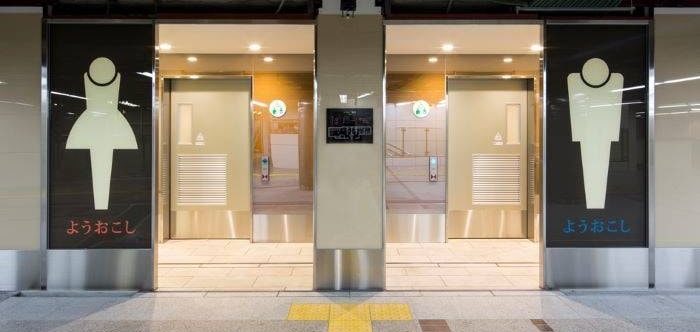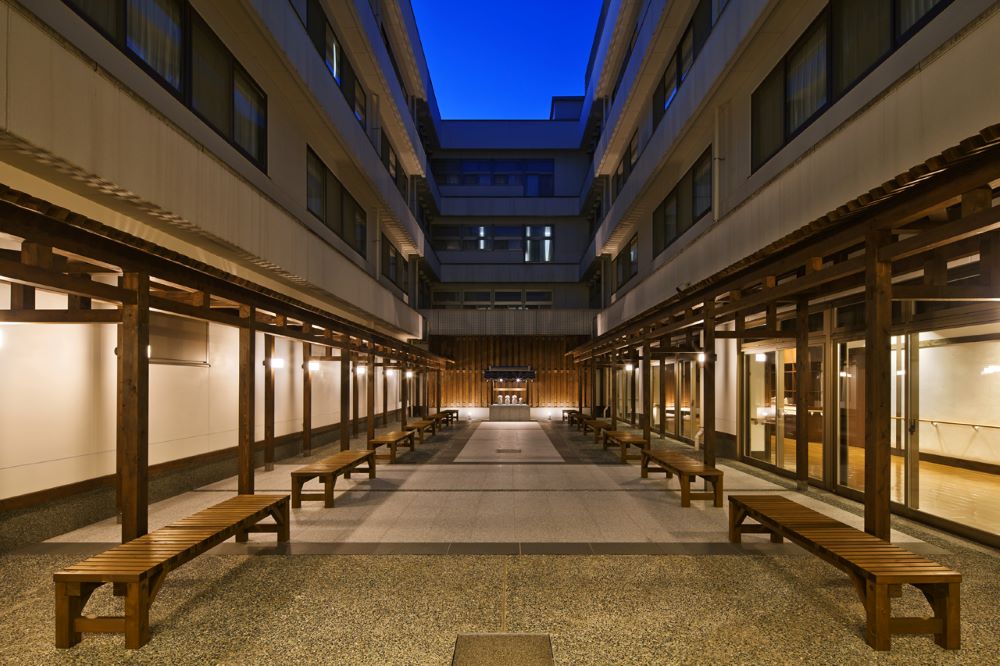 Firm Profile
We create comfortable and attractive spaces through architectural design.
We are rooted in our community and help create places that are sustainable.
We value teamwork, flexibility, and responsiveness, and we help each other grow.
We are a group of professionals committed to architectural design and engineering. As practitioners of architecture, we draw upon our design capabilties to create comfortable and attractive interior and exterior spaces that meet the needs of our clients.
We aim to be a design office that is sought after in the region. As such, we will work to contribute to society by proposing the sustainable designs that our planet needs, building with materials that do not burden future generations, and creating delightful spaces, places, and neighborhoods.
Through our interests and activities outside the workplace such as community service, caring for our families, or raising children, we build connections with a variety of people and come into contact with different values and perspectives. This experience builds our character, and we aim to become a team that fosters this growth. As a member of society, we will make full use of our strengths through teamwork and ingenuity, and strive to be what the world demands of us.
■ Client Relations
Speed, sincerity, and satisfaction, with dignity, professionalism, and a smile
・We respond promptly with sincerity and a smile, carrying ourselves with dignity as professionals.
・We always give our best to work in a way that is satisfying, impressive, and understands the task.
・Our work proposals go the extra mile, considering not only the client's requests, but their true intentions.
■ Independence & Self-Growth
New challenges, professionalism, ambition, curiosity, and our antennas
・Antennas up! We hone our senses, ever learning and challenging ourselves with curiosity and ambition.
・Considering what is asked of us to be a test, we take ownership of our work and carry it out professionally.
・Be aware of your role, and grow from within. Set an example worth following.
■ How We Work
In good spirits and without fear of failure; efficient, organized, and aware of priorities
・We take on new challenges positively and proactively with a frontier spirit, unafraid to fail.
・We approach our work with freshness. We keep a sense of balance while maintaining our principles.
・We maintain a positive attitude and find joy in what we do, encouraging one another through all our tasks.
・We keep things organized, prioritize what's important, and work efficiently and effectively.
■ Teamwork & Staff Development
Communication, teamwork, diversity of opinion, respecting all our individuality, appreciating and being appreciated by others, understanding people's feelings
・We will create a team that respects diverse values and appreciates all our individuality, and lifts one other up.
・Through good communication, we compete as a team using the collective strength of all our staff.
・We aim to be employees who are empathetic towards all and are trusted by their colleagues and clients.
■ Our Management Style
Win-win-win, giving back, creating inspiring spaces
・Through our flexible thinking, we create new value and beautiful, high-quality spaces.
・Towards a goal of realizing a sustainable society, we build win-win-win relationships with all stakeholders.
・We value fair and sound corporate ethics and manage our office in a transparent manner.
We design and manage projects with an understanding of our clients' needs and wants as well as legal requirements, ever striving to earn their continued trust and satisfaction.
Our quality objectives are set in line with our policies, and we aim to continually improve our quality and environmental management systems so that they remain effective.
Guiding Princuples
SDA's fundamental business goal is to create better, environmentally friendly communities through architectural design. We aim to build a sustainable society by recognizing architecture's environmental impact and working as a company to conserve the Earth's resources and prevent global warming.
Environmental Goals
Specifically, we aim to:
1) Design and manage the construction of architectural works with the environment in mind
2)Use raw materials sustainably and apply the 3Rs (Reduction, Reuse, Recycle) to construction waste
3)Promote environmentally sound activities near our offices
4)Work to reduce our energy usage
We will set environmental targets and implement action plans for these goals, review them regularly, and strive for continuous improvement.
We will comply with both environmental regulations and our own environmental goals.
English Name
Space Design Architects Co., Ltd.
Officially Registered Japanese Name
株式会社 空間デザイン
Osaka Headquarters
3-24-1-402 Tarumicho, Suita-shi, Osaka-fu 564-0062, Japan
TEL +81-6-6192-8751
Tokyo Office
4-13-19-2F Sugamo, Toshima-ku, Tokyo-to 170-0002, Japan
TEL +81-3-5980-8535
Board Members
President and CEO: Hiroaki Abe
Director: Kaoru Abe
Capital Funds
10 million yen
Company Size
24 employees (13 in Osaka, 11 in Tokyo)
Main Banks
Risona Bank, Ltd., Esaka & Otsuka Branches
Senshu Ikeda Bank, Ltd., Esaka Branch
Kita Osaka Shinkin Bank, Suita Branch
Osaka Shinkin Bank, Suita Branch
MUFG Bank, Ltd., Esaka Branch
Asahi Shinkin Bank, Nishisugamo Branch
Professional Memberships
Osaka Association of Architectural Firms
Osaka Association of Small Business Entrepreneurs
Suita Historic & Cultural Town Center Association
Suita Chamber of Commerce & Industry
Tokyo Association of Architectural Firms
Tokyo Association of Small Business Entrepreneurs
Tokyo Chamber of Commerce & Industry
Toshima Corporation Association (Houjinkai)
First-class Architectural Office (一級建築士事務所)
Osaka Governor's Office Registration Number: Ho-19369 [(ホ)第19369]
Tokyo Governor's Office Registration Number: 60144
Officially Designated Managing Architects
Osaka HQ
Tomoharu Kayano, first-class architect, license no. 74476
Tokyo Office
Hiroaki Abe, first class architect, license no. 277777
Quality Management
ISO9001:2015 certified by Intertek, registration no. 11765
Environmental Management
ISO14001:2015 certified by Intertek, registration no. 14632
Office Certifications
Tokyo Prefecture "Barrier-Free Heart" Supporting Business
Osaka Prefecture Gender Equality "Iki-iki Plus" Workplace Engagement Supporting Business
Japan Certified Health & Productivity Management Outstanding Organization
Telework Tokyo Participating Organization
Cabinet Office "Regional Revitalization through Remote Telework" Participating Organization
Certifications and Qualifications
・First Class Architect (Kenchikushi)
・Second Class Architect (Kenchikushi)
・First Class Landscape Construction Manager
・Certified Professional Estimator
・Seismic Reinforcement Analyst for Steel Frame Structures
・Seismic Reinforcement Analyst for Reinforced Concrete Structures
・Seismic Reinforcement Analyst for Composite Concrete Encased Steel Structures
・Building Safety Assessor for Reinforced Concrete Condominiums
・Damaged Building & Site Risk Assessor in Osaka Prefecture
・Post-Disaster Building Risk Assessor in Osaka Prefecture
・Earthquake-damaged Building Assessor & Restoration Engineer
・Certified Mechanical Equipment Inspector for Periodic Reporting
・CASBEE Evaluator (Comprehensive Assessment System for Built Environment Efficiency)
・Interior Coordinator
・Housing Environment Coordinator for Elderly and Disabled People
・Color Coordinator
・Kitchen Specialist
・Condominium Renovation Manager
・Business Manager
September 1996
Space Design Architects, Co. Ltd. founded at
2-14-11 Tezukayama, Nara City
(10 million yen in capital funding)
Design office opened at
1-1-13 Uchihiranomachi, Chuo-ku, Osaka city
December 2001
Office relocated and company registration transferred to
3-29-2 Tarumicho, Suita City, Osaka
November 2011
ISO 9001 certified
December 2011
Office expanded at 3-29-2 Tarumicho, Suita City, Osaka
April 2014
Eco-Action 21 certified
June 2015
Tokyo office opened at
1-52-14 Nishigahara, Kita-ku, Tokyo
October 2017
Tokyo office relocated to
4-13-19 Sugamo, Toshima-ku, Tokyo
July 2018
Osaka head office relocated to
3-24-1-402 Tarumicho, Suita-shi, Osaka
November 2021
ISO 14001 certified
Resilience Association certified
February 2023
Kuukan Design Architects Vietnam Co., Ltd. founded at
Floor 6 – SOHO Building, 27-29 Ly Tu Trong, Hai Chau district, Da Nang city, Vietnam
Osaka Headquarters
[Location]
3-24-1 Tarumicho, Suite 402, Suita-shi, Osaka-fu 564-0062, Japan
[Access]
A 5-minute walk from Esaka Station (江坂駅) on the Osaka Metro Midosuji Line.
Exit through the north turnstiles (北改札) and head east.
Tokyo Office
[Location]
4-13-19 Sugamo, 2nd Floor, Toshima-ku, Tokyo-to 170-0002, Japan
[Access]
A 13-minute walk from either Sugamo or Otsuka:
Sugamo Station (巣鴨駅) is on the JR Yamanote Line and the Toei Mita Line.
(From the Yamanote Line, use either the Front (正面口) or North Exit (北口) and head northwest; from the Mita Line, exit A3 is closest. Head northwest.)
Otsuka Station (大塚駅) is on the JR Yamanote Line. Head north from the North Exit (北口).
A short 2-minute walk from Koshinzuka:
Koshinzuka Station (庚申塚駅) is on the Toden Arakawa Line, also known as Tokyo Sakura Tram.
Head southeast along the shopping street.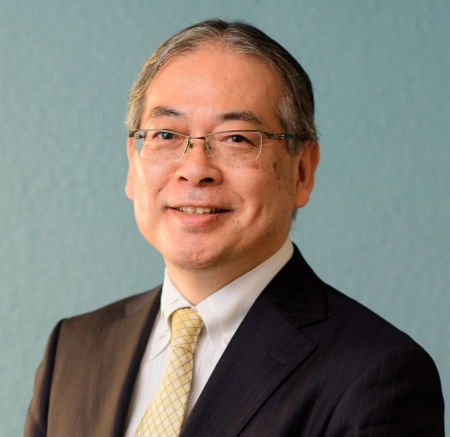 President and CEO
Abe Hiroaki
阿部 弘明
Born June 1963, Nara Prefecture

Biography
March 1982 Graduated from Nara Prefectural Senior High School
March 1987 Graduated from Osaka Univ., Dept. of Architectural Engineering
April 1987 – March 1989 Worked at Kumagai Gumi Main Office, Building Design Dept.
April 1989 – February 1995 Worked at Matsuda Hirata Sakamoto Design (MHS) Osaka Office
March 1995 – August 1996 Worked at Towa Design as Osaka Office Manager
September 1996 Founded Space Design Architects, Co. Ltd. as President & CEO
Professional Affiliations & Memberships
Osaka Association of Architects & Building Engineers; Member
Tokyo Society of Architects & Building Engineers; Member of Building Consultation Committee
Architectural Institute of Japan (AIJ); Member
Tokyo Association of Small Business Entrepreneurs; Trustee, Director of Toshima Ward Branch
Management Society to Value People; Member
Japan Architectural Health, Management and Education Center (JAHMEC); Seminar Professor
Japan Federation of Architects & Building Engineers Associations; Member of Main Architectural Consultation Committee
Parasports Project; Secretary
Contact Us
For inquiries or information, please use this e-mail form.
After entering the required info, kindly click on "Confirm Request" to proceed to the next screen.
Please note that responses to inquiries sent through this form may be slightly delayed.
For urgent matters, please call us directly.